Ten Luftwaffe
Me 109
fighters destroyed during large-scale sweeps over northern France. Eight British fighters missing. Heavy night attack on Mannheim. Smaller raids on other targets in Germany and on docks at Boulogne, Ostend and Dunkirk.
Russian Front, it was stated that the Wehrmacht have not crossed Dnieper below Gomel. They claimed capture of Velikiye Lugi, between Smolensk and Lake Ilmen. Russians repulsed Finnish attacks by land and sea on Hango. Enemy conducting determined offensive against Tallinn. Fierce struggle for Viipuri.
In Iran, Abadan area cleared of Iranian troops. In Persian Gulf British naval forces have sunk two Iranian sloops and captured eight Axis merchantmen.
In Africa, Benghazi heavily raided on nights of 26-27 August 1941 and 27-28 August 1941.
In the Mediterranean, Night attack by Fleet Air Arm on escorted convoy of four merchant ships. One hit.
Attempt to assassinate Laval.
Go To:
28th August
Articles: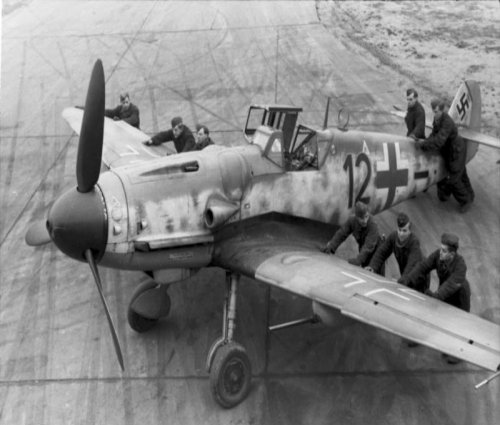 The Second Great War.
Edited by Sir John Hamilton
The War Illustrated.
Edited by Sir John Hamilton
2194 Days Of War.
ISBN-10: 086136614X
For a complete list of
sources