The British Admiralty announced that HMS sloop Grimsby had been sunk. Further British Royal Air Force (RAF) sweeps over Channel and Northern France. Airfields, troops and gun posts machine-gunned. Ship sunk off Dunkirk. Steel works near Lille bombed. Seven Luftwaffe
Me 109
fighters destroyed. We lost no fighters. Powerful night attack on Bremen and other targets, including Emden, Cuxhaven and Dunkirk. Twelve British bombers missing.
Russian Front, Russians retiring to new positions in direction of Siauliai (Lithuania) and Baranowicze. Heavy fighting in Luck area, Poland.
Near East, Allied forces closing in on Palmyra. Free French forces occupied Maaraba, north of Damascus. Seven Italian fighters destroyed over Malta,
Go To:
28th June
Articles: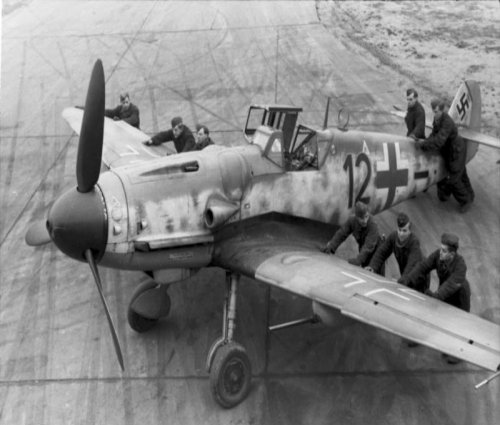 The Second Great War.
Edited by Sir John Hamilton
The War Illustrated.
Edited by Sir John Hamilton
2194 Days Of War.
ISBN-10: 086136614X
For a complete list of
sources