The British Royal Air Force (RAF) attacked power station at. Comines, near Lille. Five Luftwaffe
Me 109
fighters destroyed during sweeps over Northern France. At night German convoy off Ameland was attacked.
Russian Front, In northern sector Russians fought stubborn rearguard action. Heavy fighting in Minsk area. Large-scale tank battle raging in Luck area and intensive fighting in Lwow district. In southern sector Russians claimed to be still holding frontier between Przemysl to Black Sea, having driven back troops who crossed River Pruth.
In Africa, Benghazi and Tripoli heavily raided on night of
27
-28 June 1941.
Near East, Allied forces occupied Nebec, between Damascus and Horns, and Saba Biyar, 60 miles South West of Palnryra.
M382
Minesweeper
Launched 28 June 1941
Go To:
29th June
Articles: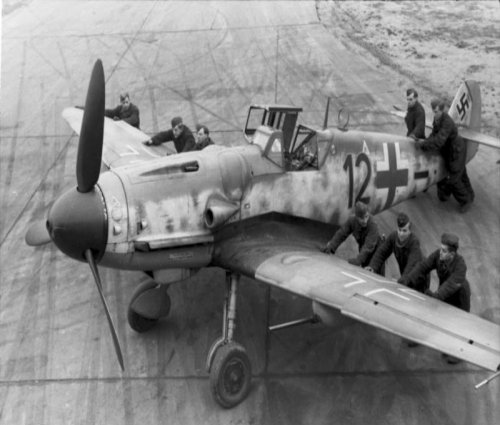 The Second Great War.
Edited by Sir John Hamilton
The War Illustrated.
Edited by Sir John Hamilton
2194 Days Of War.
ISBN-10: 086136614X
For a complete list of
sources