Ten Luftwaffe
Me 109
fighter aircraft destroyed during offensive operations over northern France and off coasts of Low Countries. Ten British fighters missing.
Russian Front, The Wehrmacht claimed capture of Tallinn and port of Baltiski. Russians counter-attacked between Kholm and Toropets. Widespread floods reported in Ukraine following destruction of Dnieper dam.
In Africa, Heavy night raid on Tripoli five ships set blazing and harbour damaged. Benghazi and Bardia also bombed.
In the Mediterranean, Fleet Air Arm bombed Gerbini aerodrome, Sicily.
It was announced that
Adolf Hitler
and Mussolini had had 5 day meeting.
Go To:
30th August
Articles: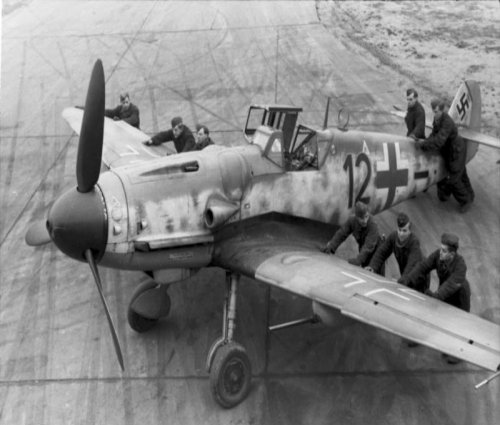 The Second Great War.
Edited by Sir John Hamilton
The War Illustrated.
Edited by Sir John Hamilton
2194 Days Of War.
ISBN-10: 086136614X
For a complete list of
sources