Coastal Command made daylight raid on shipping in Kiel Canal and objectives in Schlesvrig-Holstein. Kriegsmarine supply ship sunk off Norway. Night raids on Duesseldorf, Duisburg-Rulirort, Berlin, and docks at Ostend and St. Nazaire The British Royal Air Force (RAF) fighters made sweep over Northern France and Channel, attacking motor transport, aerodromes and an
E-boat
.
In Africa, Our troops reported to be active at Tobrul and in Sollum area. Benghazi raided at night. Operations continuing in Lakes area, Abyssinia. Stated that in Soddu area remainder of 16th Italian Colonial Battalion had been rounded up.
Near East, State of siege proclaimed in Eastern Syria. The British Royal Air Force (RAF) shot down
Junkers Ju 52
troop carriers of Malta.
Slight Luftwaffe activity off British coasts. Luftwaffe bombs fell at point in northeast. At night bombs fell at places in North and northeast England and in West Midlands. Three Luftwaffe raiders destroyed.
Adolf Hitler
and Mussolini met at the Brenner Pass.
Go To:
3rd June
Articles: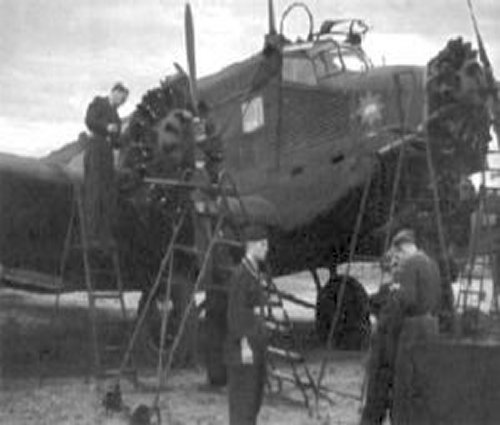 The Second Great War.
Edited by Sir John Hamilton
The War Illustrated.
Edited by Sir John Hamilton
2194 Days Of War.
ISBN-10: 086136614X
For a complete list of
sources