The British Royal Air Force (RAF) bombed railway targets in Hazebrouok St. Omer area. Twelve Luftwaffe
Me 109
fighters destroyed. Britain lost six fighters and one bomber, Night raids on Essen and elsewhere in the Ruhr, and on Bremen and Bremerhaven.
Russian Front, The Wehrmacht advance continued in Karelian Isthinus. The Wehrmacht drive from Dvinsk towards Leningrad developing. Northeast of Minsk the Wehrmacht advance was slowed down. South of Pripet Marshes Russian resistance was stubborn. Violent tank battles in Borisov-Tarnopol sector. The Wehrmacht attempts to cross river Beresina frustrated. On Southern front the Wehrmacht and Rumanian troops reported to have advanced into northern Bessarabia and to be pushing on to river Dniester.
In Africa, it was announced that 3,000 Italians and 1,200 natives had surrendered at Debra Tabor. Heavy British Royal Air Force (RAF) raids on Tripoli, Benghaziy Gazala, Bardia and Derna.
Near East, Palmyra surrendered. Deir ez Zor and Tell Kotchek captured. Vichy submarine reported sunk off Beirut.
Go To:
4th July
Articles: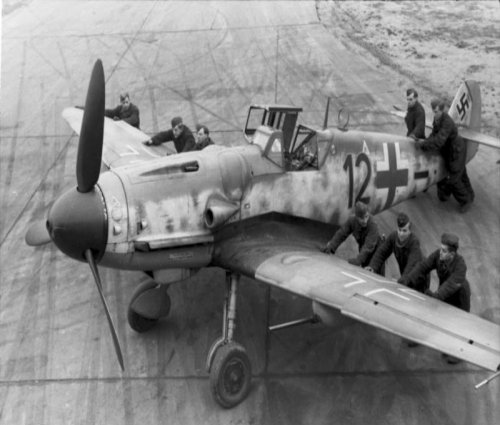 The Second Great War.
Edited by Sir John Hamilton
The War Illustrated.
Edited by Sir John Hamilton
2194 Days Of War.
ISBN-10: 086136614X
For a complete list of
sources