British Coastal forces in Channel intercepted a strongly escorted Kriegsmarine supply ship, which was hit by two torpedoes. Kriegsmarine escort heavily engaged with successful results. Enemy positions in North France and enemy shipping attacked off French and Belgian coasts by Spitfires of Fighter Command. Soviet aircraft made night attack on Danzig, Koenigsberg and Riga.
The German battleship
Tirpitz
was heavily bombed at Danzig.
Russian Front, The Wehrmacht drive towards Crimean ports of Sebastopol and Kerch continued. In the Moscow sector Russian forces made several strong counter-attacks. Russians regained part of Kalinin.
In the United States of America, Washington announced that United States had warned Finland to cease military operations against Russia.
Go To:
4th November
Articles: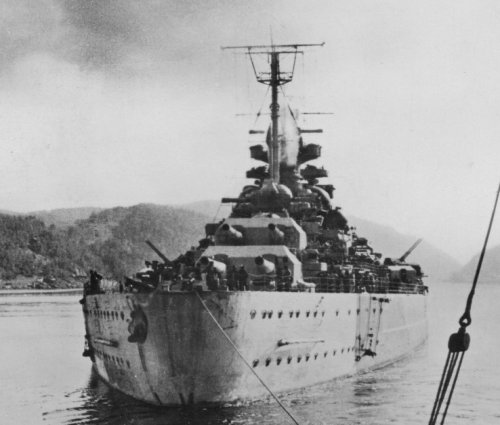 The Second Great War.
Edited by Sir John Hamilton
The War Illustrated.
Edited by Sir John Hamilton
2194 Days Of War.
ISBN-10: 086136614X
For a complete list of
sources