The British Admiralty announced that minesweeper HMS Snaefell had been sunk. HMS trawler Norland shot down Luftwaffe
Junkers Ju 87
.
Russian Front, Battle for Smolensk still regarded as crucial. On Finnish front enemy has made no advance, and there were reports that Russians were attacking, Battle in progress for possession of Sortavala, north of Lake Ladoga.
In Africa, The British Royal Air Force (RAF) bombers made night raids on Derna, Gazala and Martuba, and on enemy shipping of coast near Apolilonia.
In the Mediterranean, Night raid on Suez Canal area, causing damage and casualties.
Go To:
5th August
Articles: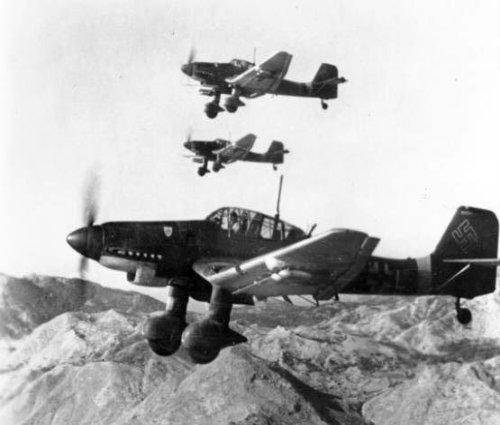 The Second Great War.
Edited by Sir John Hamilton
The War Illustrated.
Edited by Sir John Hamilton
2194 Days Of War.
ISBN-10: 086136614X
For a complete list of
sources