Sixteen Luftwaffe
Me 109
fighters destroyed during offensive sweep over Northern France. Bower station and chemical works at Bethune bombed. Day raids on Bremen and Norderney. Heavy night attacks on Brest and Lorient, and smaller ones on Cherbourg, Abbeville and Rhineland.
Russian Front, Soviet troops moving to new battle positions in Baltic States. In White Russia the Wehrmacht claimed to have crossed river Beresina at several points Great tank battle in progress. Heavy fighting in Rovno and Tarnopol sectors. Hungarians claimed to have forced Carpathian passes.
In Africa, Cairo reported that General Gazzera, supreme commander of remaining Italian forces in Abyssinia, had surrendered.
Near East, Imperial Air Forces attacked Vichy aerodromes and Beirut.
Luftwaffe night raiders bombed districts in Midlands and South West England. Three Luftwaffe aircraft destroyed.
Go To:
5th July
Articles: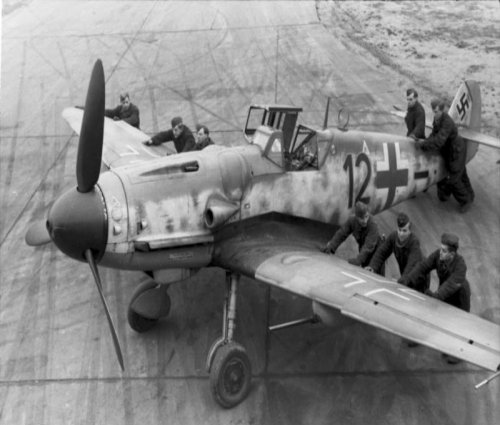 The Second Great War.
Edited by Sir John Hamilton
The War Illustrated.
Edited by Sir John Hamilton
2194 Days Of War.
ISBN-10: 086136614X
For a complete list of
sources