The British Admiralty announced that HMS cruiser Hermione had rammed and cut an Italian submarine in half. Fortress aircraft bombed Rotterdam. Eleven Luftwaffe
Me 109
fighters shot down during day.
Russian Front, Marshall Voroshilov launched a counter-attack at the centre of Wehrmacht advance on Leningrad. Finns claimed to have reached old frontiers at all points except near Murmansk.
In the Mediterranean, Nine enemy aircraft shot down over Malta many others damaged. Fleet Air Arm sank enemy destroyer outside Tripoli harbour and hit a large merchant ship during night of 3-4 September 1941. The British Royal Air Force (RAF) attacked shipping at Cotrone, South Italy. Night attacks on aerodromes at Gerbini and Catania.
Go To:
5th September
Articles: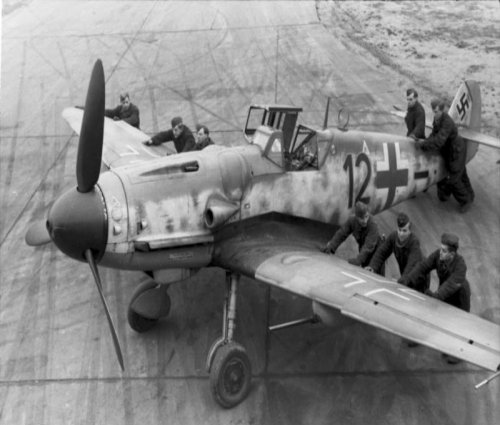 The Second Great War.
Edited by Sir John Hamilton
The War Illustrated.
Edited by Sir John Hamilton
2194 Days Of War.
ISBN-10: 086136614X
For a complete list of
sources