Single Spitfires made machine-gun attacks on targets in North France. Daylight attacks on Kriegsmarine destroyers, supply vessels, troop concentrations and aerodromes. Brest again bombed at night. Other aircraft attacked docks at Calais and Ostend and aerodromes in Low Countries.
Luftwaffe daylight raid on South Coast town.
In the Balkans, Germany invaded Greece and Yugoslavia.
Belgrade heavily raided. The British Royal Air Force (RAF) replied by bombing military targets in. Sofia and German transport in Struma valley, Five Luftwaffe
Messerschmitts Bf 109
shot down without loss.
Go To:
7th April
Articles: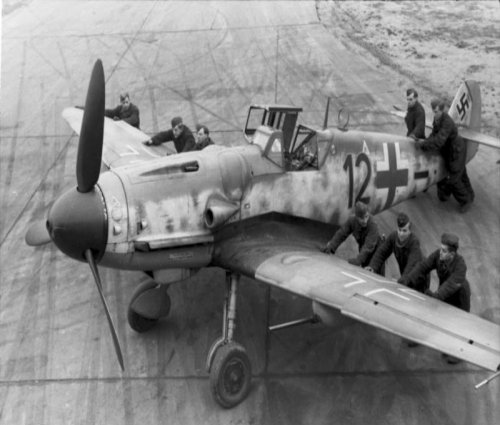 The Second Great War.
Edited by Sir John Hamilton
The War Illustrated.
Edited by Sir John Hamilton
2194 Days Of War.
ISBN-10: 086136614X
For a complete list of
sources