The British Admiralty announced that in the Mediterranean three Italian ships had been torpedoed and sunk and armed merchant cruiser crippled. The British Royal Air Force (RAF) made low-level attack on Kriegsmarine patrol vessels in North Sea, destroyed four and damaged others. Steel works at Lille hit. Eleven Luftwaffe
Me 109
fighters shot down. Night attacks on Munster, Dortmund and other industrial districts in Ruhr and Rhineland, Emden, Rotterdam and Brest.
Russian Front, Stubborn Russian resistance in Murmansk area. Counter-attacks by Red Army in Ostrov, Polotsk and Borisov sectors. Heavy fighting in Novgorod-\/olynsk and Tarnopol areas.
In Africa, Cairo announced surrender of nine Italian generals and capture of 5,000 more prisoners in Abyssinia. Docks and shipping at Benghazi bombed.
Near East, British mechanised units advancing from Palmyra towards Horns. El Boum, strategic village near Beirut, captured. Australians crossed Damour river and battered Vichy defences. Heavy British Royal Air Force (RAF) raid on Palermo, five ships hit. Night attacks on Aleppo and Beirut.
Luftwaffe night raiders dropped bombs on coastal districts. Three Luftwaffe raiders destroyed.
Go To:
7th July
Articles: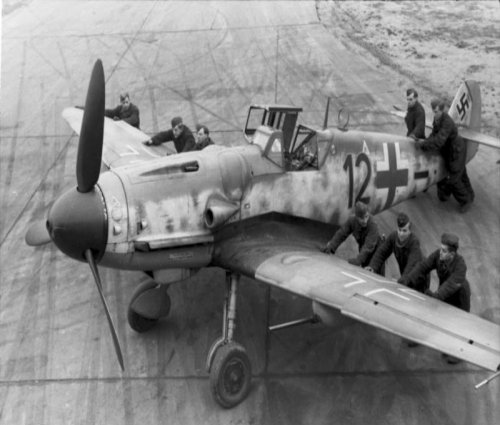 The Second Great War.
Edited by Sir John Hamilton
The War Illustrated.
Edited by Sir John Hamilton
2194 Days Of War.
ISBN-10: 086136614X
For a complete list of
sources