The British Admiralty announced sinking of three enemy supply ships and an armed trawler in the Atlantic after destruction of the battleship
Bismarck
.
In Africa, The British Royal Air Force (RAF) bombers made heavy night attack on the harbour at Benghazi and the aerodrome at Derna. South African Air Force (SAAF) in action in Abyssinia.
Slight Luftwaffe air activity during daylight; bombs dropped by single aircraft at two points in northeast England. By night bombs were dropped in southeast, and South West. England, and in one in London district by a single Luftwaffe plane.
Z35
Destroyer
Laid down 6 June 1941
Go To:
7th June
Articles: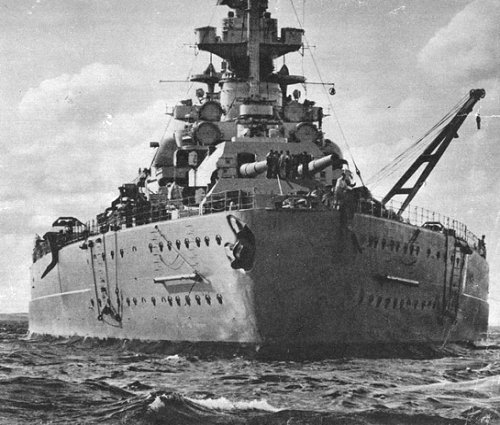 The Second Great War.
Edited by Sir John Hamilton
The War Illustrated.
Edited by Sir John Hamilton
2194 Days Of War.
ISBN-10: 086136614X
For a complete list of
sources