The British Admiralty announced that naval auxiliary Patia had sunk after combat with enemy aircraft which she shot down. Heavy night attack on
Scharnhorst
and
Gneisenau
at Brest. Other aircraft attacked submarine base at St. Nazaire, docks at Bremen, shipping off Dutch coast, oil refineries at Donges, and docks and shipping at Bergen.
In Africa, Further raids on targets in Cyrenaica. The British Royal Air Force (RAF) also attacked enemy convoy in Mediterranean. Cairo announced that Empire troops had occupied Quorum, Abyssinia, 30 miles south of main Italian position. On coastal sector of Italian Somaliland British captured Bender Kassim.
In Iraq, Rashid Ali fled from Baghdad after public demonstrations against his Government. The British Royal Air Force (RAF) bombed Baghdad airport, magazine at Washasli and aircraft at Hanaidi.
Considerable Luftwaffe day activity off southeast coast and many air combats Widespread night attacks. Bombs fell in southeast coastal district, in Humber area, on Merseyside and on West of England town. Eight Luftwaffe day and 24 night raiders destroyed.
Go To:
8th May
Articles: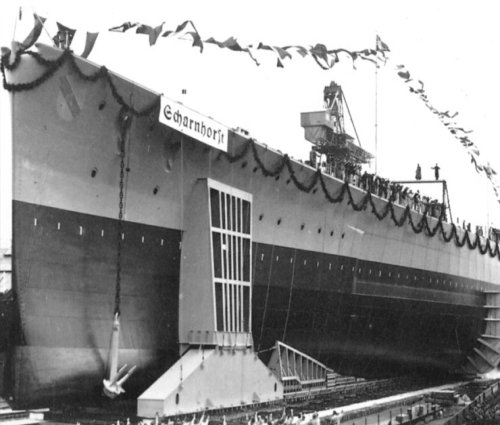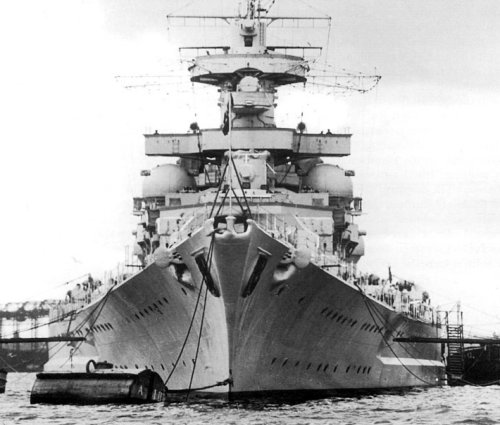 The Second Great War.
Edited by Sir John Hamilton
The War Illustrated.
Edited by Sir John Hamilton
2194 Days Of War.
ISBN-10: 086136614X
For a complete list of
sources