The British Admiralty announced that a U-boat was sunk by Fleet Air Arm off Gibraltar. The British Royal Air Force (RAF) attacked power station and chemical works at Lille. Eleven Luftwaffe
Me 109
fighters destroyed, for the loss of seven. Synthetic oil plant near Bethune heavily bombed. Seven Luftwaffe
Me 109
fighters destroyed for loss of five. Night raids on Hamm, Essen, Munster, Bielefeld, Leuna and Haugesund. Shipping off north and west coasts of France attacked.
Russian Front, Moscow reported that the Wehrmacht was being held and counter-attacked along whole front. Repeated attempts to cross the river Dnieper failed. The Wehrmacht captured Salla, Finland.
Near East, Resistance round Damour broken by Australian forces after severe fighting. British column advancing from Palmyra now 15 miles from Horns.
Widespread Luftwaffe night raids over Britain main attack on Midlands. Five Luftwaffe aircraft destroyed.
Go To:
9th July
Articles: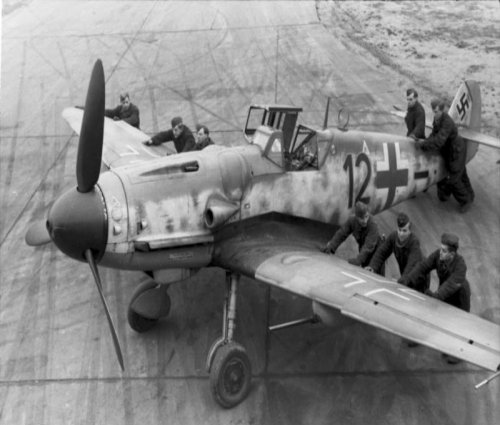 The Second Great War.
Edited by Sir John Hamilton
The War Illustrated.
Edited by Sir John Hamilton
2194 Days Of War.
ISBN-10: 086136614X
For a complete list of
sources