Large-scale night attacks on targets in North West Germany.
Russian Front, Yalta, in Crimea, occupied by the Wehrmacht. Thrust at Murmansk supply line held. Fierce fighting around Kalinin and Volokolamsk.
In the Mediterranean, Two Axis convoys annihilated south of Taranto. Three escorting destroyers sunk. Another destroyer later sunk by British submarine. Naples and Brindisi raided at night by the British Royal Air Force (RAF)
The Luftwaffe attack on the Southeast coast town at night. One Luftwaffe bomber destroyed.
Col. Knox announced establishment of a complete United States operational base at Iceland.
Stier HSK 6
Auxiliary cruiser
Commissioned 9 November 1941
Go To:
10th November
Articles: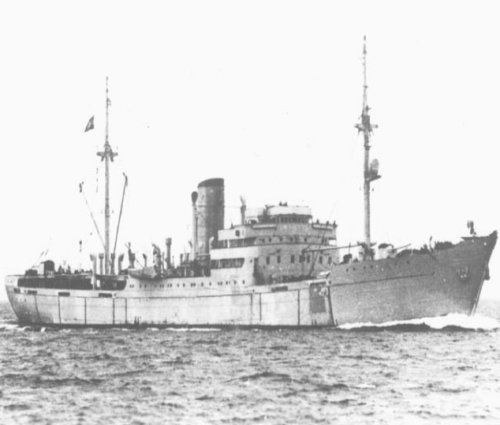 The Second Great War.
Edited by Sir John Hamilton
The War Illustrated.
Edited by Sir John Hamilton
2194 Days Of War.
ISBN-10: 086136614X
For a complete list of
sources