Light naval forces attacked enemy convoy off French coast.
Coastal Command bombers made right attacks on ships off Aalesund and Vaagso.
Russian Front. Russians on Kerch Peninsula retired to new positions. In Kharkov sector they passed to the offensive and made advance.
In Africa. Small-scale tank and artillery engagements in Libya.
In Burma. British troops made further withdrawal from Chindwin. The British Royal Air Force (RAF) bombers bombed Akyab aerodrome.
In Australasia. Allied bombers raided ships at Amboina and aerodrome at Rabaul.
Reinhard Heydrich
in Occupied France to organise measures against French patriots.
Eighth Air Force. Flying personnel of 15th Bomber Squadron, the first United States bomber unit sent to United Kingdom, arrive at Newport, United Kingdom, without aircraft.
Fifth Air Force. United States Army Air Force (USAAF) B-17 Flying Fortress heavy bombers and B-26 Marauder medium bombers hit shipping and airfields at Rabaul.
Iltis
Torpedo boat
Sunk 13 May 1942
Seeadler
Torpedo boat
Sunk 13 May 1942
Go To:
14th May
Articles: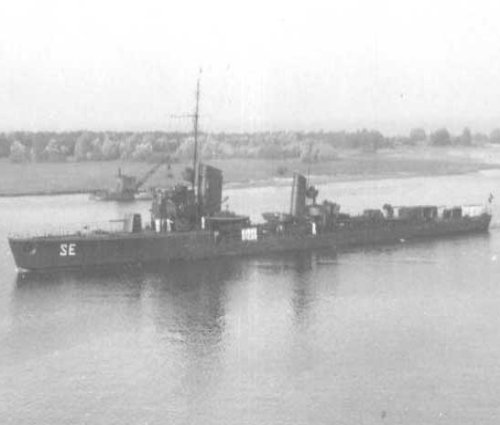 The Second Great War.
Edited by Sir John Hamilton
The War Illustrated.
Edited by Sir John Hamilton
2194 Days Of War.
ISBN-10: 086136614X
For a complete list of
sources