Coastal Command aircraft attacked
Prinz Eugen
off Norwegian coast by night as she made her way southwards on the evening of 17 May 1942. The heavy anti-aircraft barrage she put up shot down three of her attackers, and a follow-up wave was intercepted by Luftwaffe fighters and suffered heavy losses. No hits were scored by he British Royal Air Force (RAF), and the ship made Kiel safely the following day.
Russian Front. Russians continue to advance round Kharkov, extremely stubborn fighting reported on Kerch Peninsula.
In Africa. Extensive raids carried out by the British Royal Air Force (RAF) bombers on Benghazi and camps in Mekila and Tengeder areas.
In Malta. Nine enemy aircraft destroyed over Malta.
In Burma. Intense fighting continued on Burma Road.
In Australasia. Japanese fighters attacking Port Moresby were intercepted.
Eighth Air Force. Detachment, Eighth Air Force, with help of III Bomber Command staff, issues a directive defining its mission, which is the organisation, training and supplying of units of ADVONs of Eighth Air Force to prepare for immediate operations upon arrival of tactical elements of the Eighth. 50 United States intelligence officers arrive in United Kingdom for training by The British Royal Air Force (RAF) Bomber Command.
Go To:
18th May
Articles: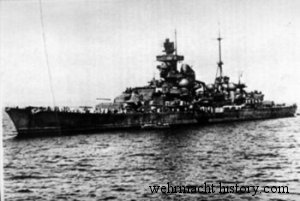 The Second Great War.
Edited by Sir John Hamilton
The War Illustrated.
Edited by Sir John Hamilton
2194 Days Of War.
ISBN-10: 086136614X
For a complete list of
sources