The British Admiralty announced the successful passage of important British convoys through Mediterranean. Five Luftwaffe planes shot down, four more probably destroyed. One enemy heavy cruiser torpedoed by submarine two cruisers and destroyer torpedoed by naval planes.
Russian Front, Russians claimed capture of Zakhorova, west of Bryansk. Heavy fighting in the Crimea.
In Africa, Widespread patrol activity in Libya.
Far East, Japanese launched heavy attack against British line on Bilin River, Burma. Of Sumatra, where Japanese forces pushed towards Sunda Straits, many invasion barges were sunk by Allied bombers. More Japanese reinforcements landed in Luzon.
A Luftwaffe A
Dornier Do 217
was shot down of East Coast. Single Luftwaffe raider bombed East Anglian coast.
General Chiang Kai-shek had a long conversation with Mr. Gandhi in Calcutta India.
T26
Torpedo boat
Launched 18 February 1942
Go To:
19th February
Articles: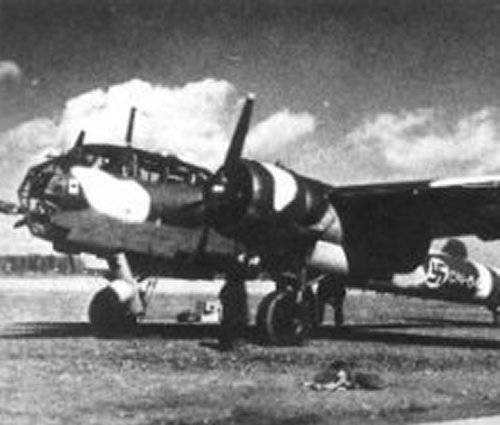 The Second Great War.
Edited by Sir John Hamilton
The War Illustrated.
Edited by Sir John Hamilton
2194 Days Of War.
ISBN-10: 086136614X
For a complete list of
sources