North Africa. Allied air attacks on Tunis, Bizerta, Gabés and Sfax.
In Libya. Enemy artillery successfully engaged by our forces at El Agheila. Allied heavy bombers raided Tripoli.
In the Mediterranean. Navy sank two Axis destroyers and four supply ships bound for Tunisia, The British destroyer HMS Quentin which was attacked on 1 December 1942 by
Junkers Ju 88
and subsequently sunk
2 December 1942
.
Russian Front. Red Army continued to advance on Stalingrad and Central fronts in face of increased resistance from Wehrmacht ground forces.
Australasia. In New Guinea Allied ground forces cut Japanese lines between Buna and Gona.
Eighth Air Force. General Eaker replaces General Spaatz as Commanding General Spaatz flies to Algeria to serve as air adviser to General Eisenhower, Theatre Commander.
Twelfth Air Force. United States Army Air Force (USAAF) DB-7 Douglas Boston light bombers and later B-17 Flying Fortress heavy bombers bomb El Aouina airfield, with P-38 Lightning fighters escorting both forces. P-38 Lightning fighters on sweep over Djedeida area attack tanks North West of town. Enemy counterattack is launched toward Tebourba, inflicting heavy tank losses on BLADE Force, which, along with part of United States 1st Armoured Division, was prepared to attack Tunis on
2 December 1942
.
Fifth Air Force. United States Army Air Force (USAAF) B-26 Marauder medium bombers, A-20 Havoc light bombers, P-400 fighters, and B-25 Mitchell medium bombers pound Buna area, but ground forces fail in another attempt to capture the village. Australian 21st Brigade, however, turns back from Giruwa 3 large loads of reinforcements destined for Gona, then attacks and takes Gona, forcing enemy back to Gona Mission for final stand.
Eleventh Air Force. United States Army Air Force (USAAF) B-24 Liberator heavy bombers flies reconnaissance over Semichis and Attu. Other flights prevented by weather.
M483
Minesweeper
Commissioned 1 December 1942
Go To:
2nd December
Articles: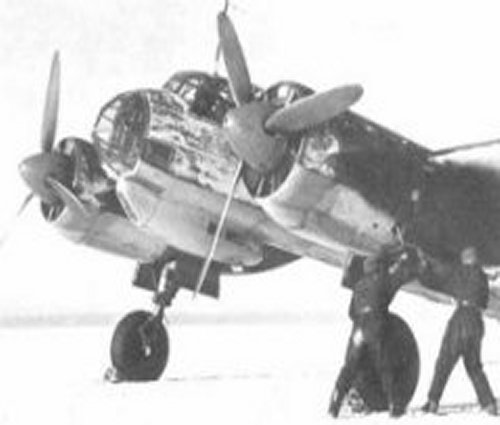 The Second Great War.
Edited by Sir John Hamilton
The War Illustrated.
Edited by Sir John Hamilton
2194 Days Of War.
ISBN-10: 086136614X
For a complete list of
sources