The British Admiralty announced the loss of the submarine HMS Upholder which was sunk on
14 April 1942
by two Luftwaffe
Messerschmitt Bf 110
and two
Dornier Do 17
.
In Australasia. United States of America Marines engaged in mopping up Japanese forces on captured islands of Solomons.
Brazil declared war against Germany and Italy.
United States Army, Middle East Air Forces (USAMEAF). United States Army Air Force (USAAF) B-25 Mitchell medium bombers hit tank and motor repair shop and storage dumps at Matruh. A B-25 Mitchell medium bombers is mistakenly shot down by an The British Royal Air Force (RAF) Beaufighter.
Fifth Air Force. United States Army Air Force (USAAF) B-17 Flying Fortress heavy bombers bomb airfields at Lae and Rabaul.
South Pacific (SOPAC). First Army Air Forces aeroplanes, 5 P-400 fighters of 67th Fighter Squadron, arrive at Henderson Field, Guadalcanal, joining Marine aircraft which arrived earlier. These P-400 fighters, which operate under control of Marine Aircraft Wing One, prove no match for Japanese Zeros or bombers at high altitudes.
Eleventh Air Force. Photo reconnaissance mission over Kiska is aborted due to overcast.
Sixth Air Force. Kriegsmarine U-boat,
U-654
, is sunk of Panama, 12-00N 79-56W, by aircraft of 45th Bomber Squadron
Zone of Interior. XII Air Force Services Command is activated at MacDill Field, under Major John L Cheesebrough.
M411
Minesweeper
Launched 22 August 1942
Go To:
23rd August
Articles: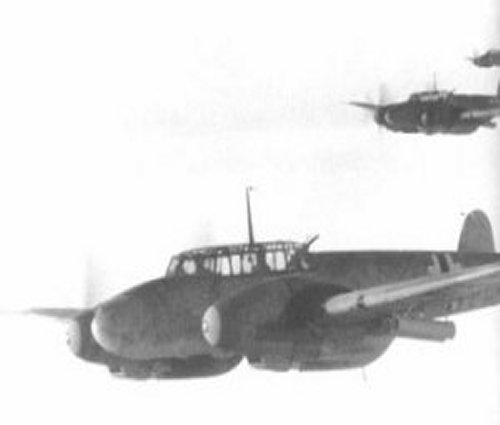 The Second Great War.
Edited by Sir John Hamilton
The War Illustrated.
Edited by Sir John Hamilton
2194 Days Of War.
ISBN-10: 086136614X
For a complete list of
sources