Russian warships in Barents Sea sank enemy submarine and transport.
Russian Front. Evacuation of Rostov and Novocherkassk announced by Russians. Fighting continued round Voronezh and Tsimlyanskaya.
In the Mediterranean. Thirteen enemy aircraft shot down over Malta.
In Africa. Severe fighting developed with heavy artillery duels.
Number of scattered Luftwaffe daylight raids over England.
Eighth Air Force. Headquarters VIII Bomber Command issues order establishing 1st Bomber Wing at Brampton Grange (replacing 1st Bomber Wing, Provisional, established there on
15 June 1942
and 2d Bomber Wing at Old Catton. 1st Wing is commanded by Colonel Claude E Duncan, 2d Wing by Colonel Newton Longfellow. United States aircraft of 97th Bomber Group and 1st Fighter Group land at Prestwick, thus completing first series of flights in BOLERO, air movement across North Atlantic ferry route. 97th Bomber Group becomes first United States heavy bomber group complete with air and ground echelons in United Kingdom. General Eaker and officers of The British Royal Air Force (RAF) Fighter Command agree to use Spitfire IX's as high fighters cover for B-17 Flying Fortress heavy bombers of VIII Bomber Command until VIII Fighter Command is ready for escort duty. This also will provide test of Spitfire IX's against
Fw 190's
at high altitude.
Fifth Air Force. United States Army Air Force (USAAF) B-26 Marauder medium bombers and A-24 Banshee dive bomber hit Gona and targets along Buna trail.
South Pacific (SOPAC). General Millard Harmon arrives at Noumea to assume command of United States Army Forces in South Pacific Area (USAFISPA) with responsibility for training all army (air and ground) personnel. Air units in the theatre are under operational control of Commander Aircraft South Pacific Forces (COMAIRSOPAC).
M436
Minesweeper
Launched 27 July 1942
M460
Minesweeper
Launched 27 July 1942
Go To:
28th July
Articles: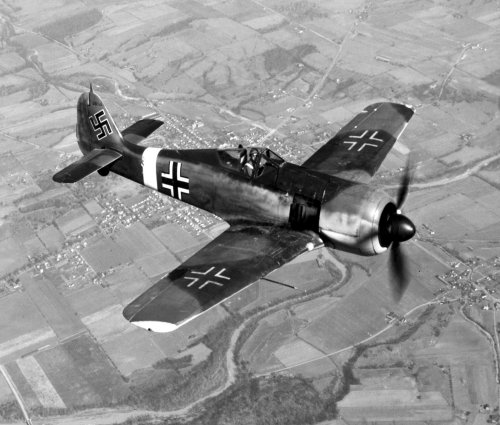 The Second Great War.
Edited by Sir John Hamilton
The War Illustrated.
Edited by Sir John Hamilton
2194 Days Of War.
ISBN-10: 086136614X
For a complete list of
sources