Artic convoy attacks continue cruiser HMS Edinburgh again torpedoed by the Kriegsmarine destroyers,
Z7 Hermann Schoemann
,
Z 24
and
Z 25
, HMS Edinburgh was then scuttled by a final torpedo from the British destroyer HMS Foresight to prevent possible capture, one Kriegsmarine destroyer
Z7 Hermann Schoemann
was sunk, and another damaged.
The British Royal Air Force (RAF) bombers attacked shipping off Norwegian coast on night
1
-2 May 1942.
In Africa. American service troops officially announced in Middle East.
In Burma. Japanese advance North of Lashio.
In Australasia. Allies attacked shipping at Rabaul. Four out of 15 Japanese fighters destroyed over Port Moresby.
Dr. H. Evatt, Australian Minister for External Affairs, arrived in England.
Adolf Hitler
Italian slaves in Italy the Reich Ministry of Labour has a labour recruiting service with headquarters in Rome and assembling centres at Milan, Como, Verona and Treviso. The Italian metal ` and engineering industry in the summer of
1941
employed 990,000 workers, a quarter of whom were women. Up to September
1941
some 40,000 workers of the metal industry were placed at the disposal of Germany, During the winter of
1941
to
1942
further thousands of metal workers were released for deportation to Germany by means of a lengthening of working hours. In the Nazi semi-official survey Italy is discussed immediately after the annexed Protectorate and Generalitat, and before Slovakia, which has a protected status. (I.T.F.)
Z7 Hermann Schoemann
Destroyer
Sunk 2 May 1942
Go To:
3rd May
Articles: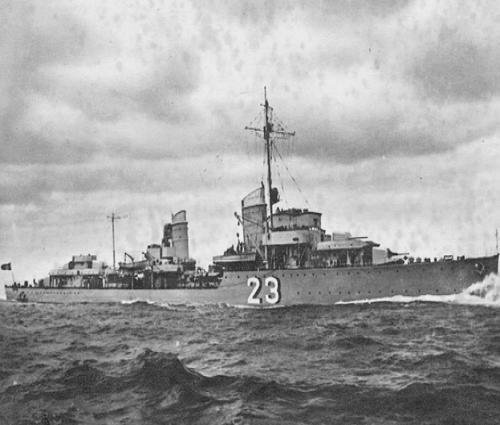 The Second Great War.
Edited by Sir John Hamilton
The War Illustrated.
Edited by Sir John Hamilton
2194 Days Of War.
ISBN-10: 086136614X
For a complete list of
sources