The British Admiralty and Air Ministry announced that damaged
Gneisenau
sighted at Gdynia.
In daylight sweeps over Northern France Dunkirk and Abbeville attacked. Night raids on Hamburg, St. Nazaire, Kristiansand and shipping off Norway.
In Africa. The British Royal Air Force (RAF) bombers raided Benghazi harbour; enemy planes over Alexandria.
In Burma. American Volunteer Group (A.V.G.) and Chinese bombed Lashio. United States Air Corps bombed Rangoon at night. Japanese claimed to have occupied Bhamo.
In Philippines. Heavier artillery and bombing attacks on Corregidor.
Australasia. Four Japanese aircraft shot down over Port Moresby.
Heavy night raid carried out by the Luftwaffe on Exeter, seven Luftwaffe aircraft shot down.
Go To:
4th May
Articles: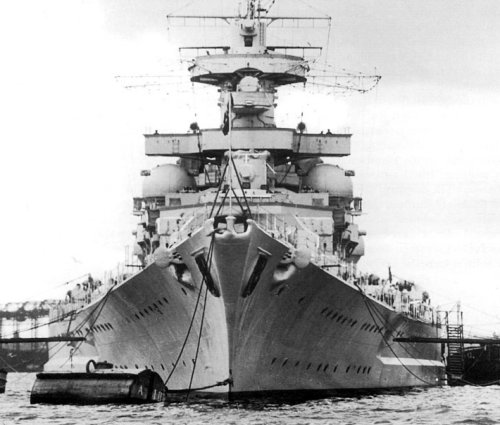 The Second Great War.
Edited by Sir John Hamilton
The War Illustrated.
Edited by Sir John Hamilton
2194 Days Of War.
ISBN-10: 086136614X
For a complete list of
sources