Zeebrugge bombed. Stuttgart and Nantes raided for second night in succession.
In the Indian Ocean. British troops land in Madagascar and advance on Diégo Suarez naval base.
In Burma. Japanese advancing across Chinese frontier up Burma Road.
In Philippines. Japanese made landing on Corregidor at midnight.
Southeast coastal district raided by the Luftwaffe.
Forty French hostages shot for blowing up of munitions train near Cherbourg.
Eighth Air Force. General Spaatz assumes command at Bolling Field.
Tenth Air Force. On a raid against Mingaladon airfield during
4
-5 May 1942, 4 B-17 Flying Fortress heavy bombers bomb a hangar and parked aircraft. The crews claim 40 aeroplanes destroyed but searchlights make accurate observation impossible.
M39
Minesweeper
Commissioned 5 May 1942
Z34
Destroyer
Launched 5 May 1942
Go To:
6th May
Articles: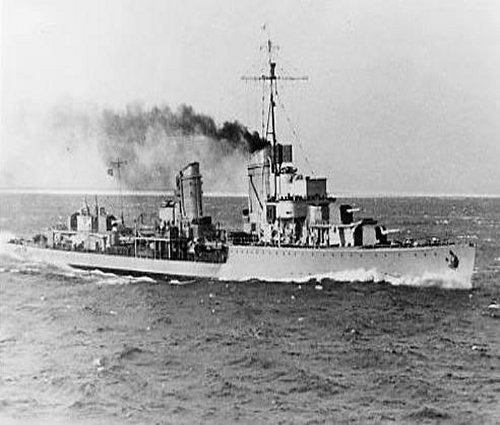 The Second Great War.
Edited by Sir John Hamilton
The War Illustrated.
Edited by Sir John Hamilton
2194 Days Of War.
ISBN-10: 086136614X
For a complete list of
sources