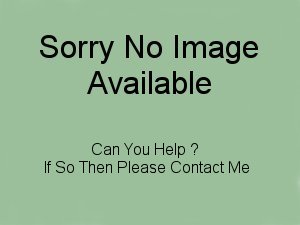 Four days before Christmas, 1941, Dr.
Joseph Goebbels
announced a collection of winter clothing and skis for the troops fighting on the Russian front. The newspapers spent a day or so explaining why it should be necessary to take such a step on behalf of an army so well equipped as the German army was supposed to be, and why it had not been done earlier. Then the Nazi Party apparatus set itself in motion.
A considerable degree of pressure was employed, and it was made clear that counter propaganda and sabotage, and theft of the articles collected, would be punished with death. Some of the provincial newspapers printed the names and addresses of families who gave little or nothing, and in some cases the refractory were arrested as saboteurs. In Silesia workers who were able to prove that they had no articles of clothing they could spare were forced to hand over 10 marks and a number of clothing coupons. But the wireless was careful to announce that expensive furs need not be given up, as they were too valuable a part of the national wealth.
The general public showed little trust in the collectors, Some persons insisted on having receipts for the articles handed over, while others sewed labels with their names and addresses into the garments, though this was forbidden. Skis and furs belonging to Poles and Jews, both in Germany and Poland, were simply confiscated. Industrial undertakings and wholesalers had to give up a part of their stocks two per cent in the clothing industry. After the collection had been extended for a further week it was announced that 56,000,000 warm garments had been collected, among them 2,900,000 fur garments, 1,800,000 pairs of underpants, 2,400,000 ear protectors, etc it appears that each sock and glove was counted as a separate garment.
The Nazi Party naturally made as much propaganda about the affair as possible. New trainloads of troops off for the front were publicly equipped at the railway stations. The broadcasting stations gushed. You should have seen the joy of the soldiers, it was simply unbelievable, said a speaker over the Frankfurt radio on
9 January 1941
. But for the most part the army had the job of sorting out the garments and distributing them, and a considerable part of the woollen articles found their way into the shoddy mills.
Collections were made in twelve different countries. In Norway the police had already confiscated blankets as far back as October. In November the Rumanian Government had insisted on all Jews giving up a part of their clothing for the army, Jews who were so poor as not to be liable for income tax were required to give up at least a shirt, a pair of underpants, a pair of socks, two handkerchiefs and a towel those who had none to spare had to buy them. During the new collection all Rumanians had to give up a blanket, two pairs of socks and two pairs of woollen gloves. The garments were collected by committees which were always accompanied by policemen. In Bulgaria money was collected to buy sheepskins. Belgian and Spanish Fascists organised collections for their own legionaries, and Slovaks and Croats for soldiers of their own nationality in
Adolf Hitler's
army in Russia. In Holland, Sweden and Switzerland collections were organised by Germans, but the Swedish Government forbade the export of the articles collected. In the Bohemian Protectorate the puppet President Hacha also organised a collection for the German soldiers. I.T.F.
Other:
Articles:
The Second Great War.
Edited by Sir John Hamilton
The War Illustrated.
Edited by Sir John Hamilton
2194 Days Of War.
ISBN-10: 086136614X
For a complete list of
sources