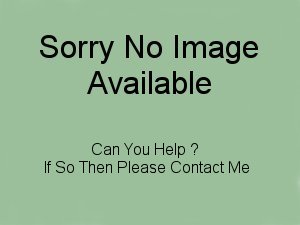 How do matters stand now? Taking it all in all, are our chances of survival better or are they worse than in August. 1941? How is it with the British Empire or Commonwealth of Nations ? Are we up or down ?. The First and greatest of events is that the United States is now United and whole heartedly in the war with us. When I survey and compute the power of the United States and its vast resources and feel that they are now in it with us, with the British Commonwealth of Nations all together, however long it lasts, till death or victory, I cannot believe there is any other fact in the whole world which can compare with that. That is what I have dreamed of, aimed at and worked for, and now it has come to pass.
But there is another fact, in some ways more immediately effective. The Russian armies have not been defeated, they have not been torn to pieces. The Russian people have not been conquered or destroyed. Leningrad and Moscow have not been taken., The Russian armies are in the field. They are not holding the line of the Urals or the line of the Volga. They are advancing victoriously, driving the foul invader from that native soil they have guarded so bravely and love so well. More than that : for the first time they have broken the
Adolf Hitler
legend. Instead of the easy victories and abundant booty which he and his hordes had gathered in the West, he has found in Russia so far only disaster, failure, the shame of unspeakable crimes, the slaughter or loss of vast numbers of German soldiers, and the icy wind that blows across the Russian snow.
Here, then, are two tremendous fundamental facts which will in the end dominate the world situation and make victory possible in a form never possible before. But there is another heavy and terrible side to the account, and this must be set in the balance against these inestimable gains. Japan has plunged into the war and is ravaging the beautiful, fertile, prosperous, and densely populated lands of the Far East. Tonight the Japanese are triumphant. They shout their exultation round the world. We suffer. We are taken aback. We are hard pressed. But I am sure even in this dark hour that criminal madness will be the verdict which history will pronounce upon the authors of Japanese aggression, after the events of 1942 and 1943 have been inscribed upon its sombre pages.
No one must underrate any more the gravity and efficiency of the Japanese war machine. Whether in the air or upon the sea or man to man on land they have already proved themselves to be formidable, deadly, and, I am sorry to say, barbarous antagonists. This proves a hundred times over that there never was the slightest chance, even though we had been much better prepared in many ways than we were of our standing up toe them alone while we had Nazi Germany at our throat and Facist Italy at our belly. It proves something else. And this should be a comfort and reassurance. We can now measure the wonderful strength of the Chinese people who under Generalissimo Chiang Kai-shek have single handed fought this hideous Japanese aggressor for four and a half years and left him baffled and dismayed.
You know I have never prophesied to you or promised smooth and easy things, and now all I have to offer is hard adverse war for many months ahead. I must warn you, as I warned the House of Commons before they gave. me their generous vote of confidence a fortnight ago, that; many misfortunes, severe torturing losses, remorseless and gnawing anxieties lie before us. To our British folk these may seem even harder to bear when they are at a great distance than; when the savage Hun was shattering our cities and we all felt in the midst of the battle V ourselves. But the same qualities which brought us through the awful jeopardy of the summer of 1940 and its long autumn and, winter bombardment from,the air, will bring us through this other new ordeal, though it . may be more costly and will certainly be longer. One fault, one crime, and one crime only, can rob their united nations and the. British people, upon whose constancy this grand alliance came into being, of the victory upon which their lives and honour depend. A weakening in our purpose and therefore in our unity that is the mortal crime. Who ever is guilty of that crime or of bringing it about in others, of him let it be said that it were better for him that a millstone were hanged about his neck and he were cast into the sea. Mr Winston Churchill in his Singapore has fallen broadcast on Sunday,
15 February 1942.
Other:
Articles:
The Second Great War.
Edited by Sir John Hamilton
The War Illustrated.
Edited by Sir John Hamilton
2194 Days Of War.
ISBN-10: 086136614X
For a complete list of
sources