Mr. Winston Churchill arrived back in England from the United States of America and North Africa.
Northwest African Air Forces (NAAF). During
4
-5 June 1943, Wellingtons hit docks and town area of Pantelleria. The following day, B-25 Mitchell medium bombers and P-38 Lightning fighters extend the attack on the island, hitting mainly gun positions. B-17 Flying Fortress heavy bombers hit harbour and shipping at La Spezia. B-26 Marauder medium bombers bomb Porto Ponte Romano while P-38 Lightning fighters hit airfields of Monserrato and Capoterra.
Ninth Air Force. During early morning, The British Royal Air Force (RAF) HRs, under IX Bomber Command control, attack Catania harbour.
Fourteenth Air Force. United States Army Air Force (USAAF) P-40 fighters strafe troop columns near Peiyang and hit barge and boat North West of Yoyang.
Eleventh Air Force. 7 United States Army Air Force (USAAF) B-24 Liberator heavy bombers, 6 B-25 Mitchell medium bombers, and 6 P-40 fighters fly weather reconnaissance and radar-bombing missions over Kiska, being handicapped by poor weather and mechanical trouble.
Z34
Destroyer
Commissioned 5 June 1943
R301
R-boat
Launched 5 June 1943
Go To:
6th June
Articles: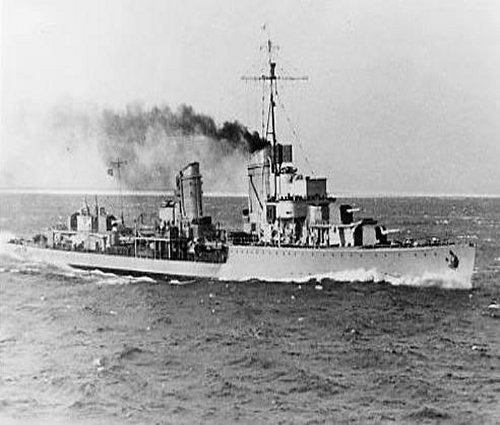 The Second Great War.
Edited by Sir John Hamilton
The War Illustrated.
Edited by Sir John Hamilton
2194 Days Of War.
ISBN-10: 086136614X
For a complete list of
sources