The British Admiralty announced the loss of the submarine HMS Sahib which was attacked by Italian torpedo boats and Luftwaffe
Ju 88
however the crew was taken off four days later and finally scuttled by HMS Unshaken on
24 April 1943
.
North Africa. First Army, with strong air support, launched major offensive in Medjez-el-Bab area. Massicault 16 miles from Tunis, taken by storm. In northern sector Americans and French launched offensive towards Bizerta.
In the The British Royal Air Force (RAF) bombers made heavy night-time raid on Reggio, in the toe of Italy.
Russian Front. Soviet air force bombers and fighters destroyed or damaged 350 aircraft in raids on enemy airfield.
Northwest African Air Forces (NAAF). 18 Army Group opens final assault on Tunis and Bizerte before dawn. Assault is supported by massed artillery fire and the most intensive air bombardment yet employed in North Africa. Northwest African Tactical Air Force (NATAF) aeroplanes bomb El Aouina, La Sebala, and Ariana airfields during
5
-6 May 1943. On 6th, fighters, light bombers, and medium bombers fly over 1,400 sorties, attacking Protville and La Sebala airfields, trucks on Massicault-Tunis road, Bordj Frendj, Djebel Achour, traffic Southwest of Tunis, troops North of Massicault, Djedeida-Saint-Cyprien road, road South of Djedeida, and numerous other points of strength in extreme Northeast Tunisia. Northwest African Strategic Air Force (NASAF) B-17 Flying Fortress heavy bombers bomb Marsala and Trapani. B-25 Mitchell medium bombers and B-26 Marauder medium bombers bomb convoy South West of Marettimo Island, 2 beached vessels at Cape Zebib, port of Favignana, vessels West of Marettimo, and ships, lighthouse, and parked aircraft near Capes Fortass, Zebib, Cap Serrat and at Protville. Fighters escort bombing missions.
Ninth Air Force. United States Army Air Force (USAAF) B-24 Liberator heavy bombers bomb Reggio di Calabria harbour, hitting several vessels and shore installations. B-25 Mitchell medium bombers attack Furna and Massicault and surrounding areas. P-40 fighters hit shipping in Gulf of Tunis and vehicles and buildings along coast.
Fifth Air Force. United States Army Air Force (USAAF) A-20 Havoc light bombers hit forces in Green's Hill area. Single B-24 Liberator heavy bombers hit Madang and Finschhafen. B-25 Mitchell medium bombers pound Dili while B-24 Liberator heavy bombers hit Manokwari and Toeal.
Thirteenth Air Force. United States Army Air Force (USAAF) P-40 fighters and Navy dive bombers an(l fighters hit Munda airfield. During the evening B-24 Liberator heavy bombers carry out harassing strikes on Kahili airfield and on Fauro and Ballale Islands.
Eleventh Air Force. United States Army Air Force (USAAF) medium bombers, heavy bombers, and P-38 Lightning fighters drop over 52 tons of bombs on Attu targets including Holtz Bay, Sarana Bay, and Chichagof Harbour area and nearby gun positions. Kiska is also hit. Targets include radar, gun positions and Gertrude Cove and Main Camp areas. Returning P-38 Lightning fighters also bomb and strafe hut on Rat Island. P-40 fighters blast Kiska and Little Kiska.
Go To:
7th May
Articles: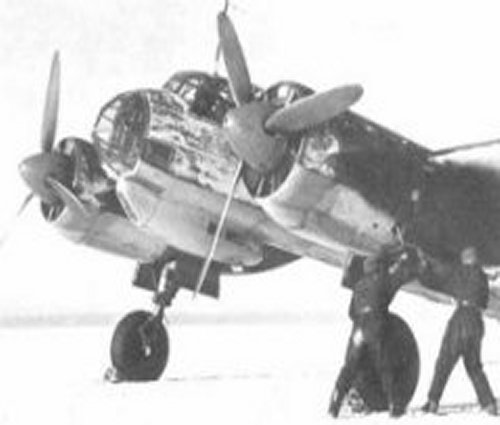 The Second Great War.
Edited by Sir John Hamilton
The War Illustrated.
Edited by Sir John Hamilton
2194 Days Of War.
ISBN-10: 086136614X
For a complete list of
sources