There are approximately 538 Wehrmacht Personnel details listed alphabetically, The list of Wehrmacht Personnel details is by no means complete and will be added to over the coming weeks.
Key for abbreviations.
(C) = Civilian.
(G) = Government, Royalty.
(H) = Kaiserliche Heer, Reichsheer, Wehrmacht Heer.
(K) = Kaiserliche Marine, Reichsmarine, Kriegsmarine.
(L) = Luftstreitkraefte, Luftwaffe.
(SA) = Sturmabteilung.
(SS) = Waffen SS.
German Surnames
Note: In the name John Henry Ducrot, John Henry are Christian names while Ducrot is a family name or surname.
1. The most confusing form of 'German surname is that in which a person has two surnames, of which he habitually uses only one, since there is no general rule to indicate which of the two names is generally used. For example, Field Marshal von Lewinski genannt von Manstein (literally, von Lewinski called von Manstein) is customarily known as von Manstein, and he is listed among the field marshals under the letter M. However, Lt General von Hartlieb genannt Wal-sporn is normally known as von Hartlieb, and he is therefore listed under the letter H.
2. In some cases of double surnames, where the term genannt is not employed,the von (equivalent to de in French surnames) is customarily transposed; for example, General Geyr von Schweppenburg, formerly German Military Attache \in London, is normally referred to as von Geyr. In general, where two surnames are connected by und (and), the first of the two is used: thus, Lt General von Rothkirch und Panthen is usually called von Rothkirch. Hyphenated names are often but not invariably used in full.
3. Christian names are seldom if ever used in signatures. Officers sign orders with family name and rank only. It is therefore difficult, at times,to discover an officer's Christian name or initials (neither of which is shown in any official document, except in the original registration, or when two men of the same name and rank must be distinguished from each other), so that in a few cases in the following lists there is a possibility of confusion between officers having the same surname.
4. Academic degrees, such as Dr. or Dr. Ing., are regularly shown before the surname both in official documents and in signatures, and are therefore included in the following lists.
German Titles
1. Persons with hereditary titles are more frequently found in Germany than in Great Britain, because German titles do not pass only from eldest son to eldest son, or to the nearest male blood relation (as in the United Kingdom), but from the father to all his sons. They in turn transmit the title to their sons (except in certain princely families in which the title Prinz is borne solely by the head of the family). The titles most commonly used are listed below.
2. Graf (Count) corresponds approximately to Earl. As with other titles, it is usually followed by von, though in referring to a Count the prefix is often omitted;thus, Lt General Graf von Sponeck is normally described as Graf Sponeck.
3. Freiherr, abbreviated Frhr. (Baron) corresponds approximately to the lowest degree of the British peerage. The title Baron, which also occurs, is of non-German origin. In conversation a Freiherr is generally referred to as Baron the prefix von being omitted; thus, Colonel General Frhr v. Weichs may be described as Baron Weichs.
4. Ritter (Knight) corresponds in some cases to Baronet and in others to Knight. A Ritter whose title is hereditary usually owns a Rittergut or Knight's estate and takes his name from it. In other cases, the title is derived from a grant made to an officer for heroism in action or for distinguished service to the state. In Bavaria, until 1919, the Military Order of Max Joseph carried with it a patent of Knighthood which was not hereditary- -hence the title of Field Marshal Ritter von Leeb whose son, killed in action in Poland in 1939, was Lieutenant Leeb.
5. Edler (Noble) approximately equivalent to Baronet. The titles Ritter and Edler are, in most cases, of Bavarian or Austrian origin.
6. The prefix von corresponds most closely to the English suffix Esquire(in the strict sense), denoting the right to bear arms.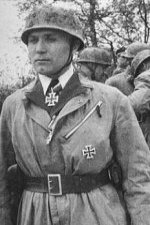 Gustav Altmann
Born on 13 April 1912 in Britz, district of Eberswalde, Germany.
Died on 20 February 1981 in Reinhardshagen, Germany.

Johannes Bachmann
Born on 22 March 1890 in Werdau, Germany.
Died on 2 April 1945 in Willebadessen, Germany.

Wilhelm Franz Canaris
Born on 1 January 1887 in Westphalia near Aplerbeck, Dortmund, Germany.
Died on 9 April 1945 in Flossenbürg concentration camp Germany.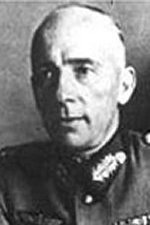 Walter Robert Dornberger
Born on 6 September 1895, Gießen, Germany.
Died on 27 June 1980, Obersasbach, Germany.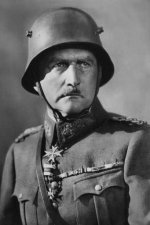 Franz Ritter von Epp
Born on 16 October 1868 in Munich, Germany.
Died on 31 December 1946 in Munich, Germany

Werner Thomas Ludwig Freiherr von Fritsch
Born on 4 August 1880 in Benrath, Düsseldorf, Germany.
Died on 22 September 1939 near Praga, Warsaw.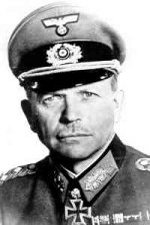 Heinz Wilhelm Guderian
Born on 17 June 1888 in Kulm, Rudolstadt, Germany.
Died on 14 May 1954 in Allgäu near Schwangau, Germany.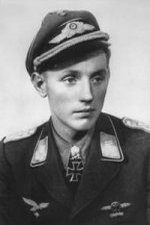 Erich Alfred Hartmann
Born on 19 April 1922 in Weissach, Württemberg, Germany.
Died on 20 September 1993 Weil im Schönbuch, Germany.

Johannes Isenlar
Born on
Died on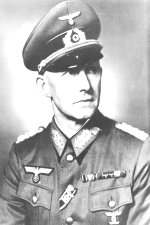 Alfred Josef Ferdinand Jodl
Born on 10 May 1990 in Würzburg, Germany.
Died on 16 October 1946 in Nuremberg, Germany.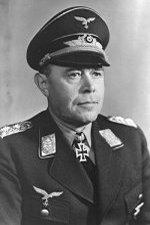 Albert Kesselring
Born on 30 November 1885 in Marktsteft, Kingdom of Bavaria, German Empire.
Died on 16 July 1960 in Bad Nauheim, West Germany.

Ernst Lindemann
Born on 28 March 1894 in Altenkirchen, Germany.
Died on 27 May 1947 in the North Atlantic.

Wilhelm Emil Messerschmitt
Born on 26 June 1898 in Frankfurt, Germany.
Died on 15 September 1978 in Munich, Germany.
Heinz Nordmann
Born on 28 May 1893 in Magdeburg, Germany.
Died on 23 December 1945 in Zedelghem prisoner of war Camp, Belgium.

Richter Oldekop
Born on
Died on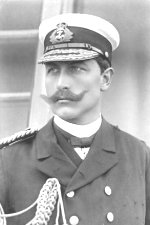 Friedrich Wilhelm Viktor Albrecht von Preußen
Born on 27 January 1859 in Berlin, Germany.
Died on 4 June 1941 in Doorn, Netherlands.

Hans von Quednow
Born on
Died on
Erich Johann Albert Raeder
Born on 24 April 1876 in Wandsbek, Hamburg, Germany.
Died on 6 November 1960 in Kiel, Germany.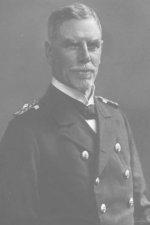 Maximilian Reichsgraf von Spee
Born on 22 June 1861 in Copenhagen, Denmark.
Died on 8 December 1914 off the Falkland islands.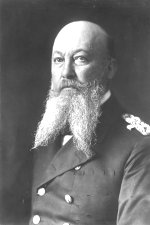 Alfred Friedrich von Tirpitz
Born on 19 March 1849 in Brandenburg near Küstrin, Poland.
Died on 6 March 1930 in Ebenhausen near Munich Germany.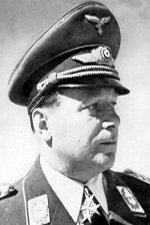 Ernst Udet
Born on 26 April 1896 in Frankfurt am Main, Germany.
Died on 17 November 1941 in Berlin, Germany.

Hans Erich Voß
Born on 30 October 1897 in Angermünde, Brandenburg, Germany.
Died on 18 November 1969 in Berchtesgaden, Bavaria, Germany.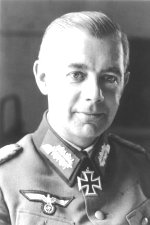 Walther Wenck
Born on 18 September 1900 in Wittenberg, Germany.
Died on 1 May 1982 in Bad Rothenfelde, Lower Saxony, Germany.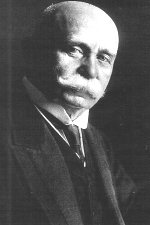 Ferdinand Adolf Heinrich August Graf von Zeppelin
Born on 8 July 1838, Grand Duchy of Baden. near Konstanz, Germany.
Died on 8 March 1917, Berlin, Germany.
For a complete list of
sources